I would like to personally thank the residents of Pacifica for the support and trust you have instilled in me, I will not let you down.
Joshua Cosgrove, Director N.C.C.W.D.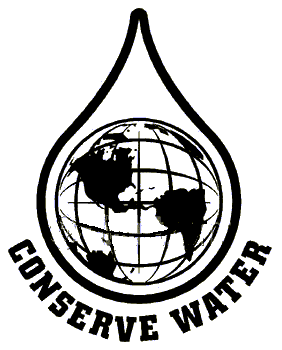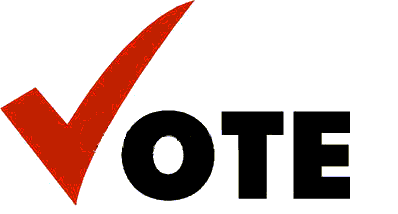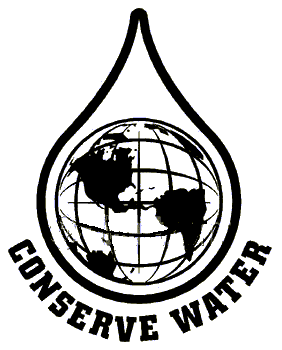 North Coast County Water District
Board of Directors
My Profile
I have lived in the City of Pacifica for over 20 years and am now starting my own family here. I graduated in 1995 from Terra Nova and I have been employed with the City of Pacifica for 11 years at the Water Recycling Plant. I have earned a Grade IV Certificate with the California Water Environment Association in collection system technology, and a Grade III Certificate with the California State Water Resources Control Board in wastewater treatment. I am a shop steward with Teamsters local 856. My job has given me the opportunity to work at a state of the art water recycling facility, which has given us the ability to use recycled water to restore our native environments and the potential to irrigate the golf course and parks and help to cut down on the use of our potable water, a most precious natural resource.
As a director of the North Coast County Water District I will bring experience, integrity, and keen oversight of your hard earned dollars. We must slow down the steep rise in water rates while still accomplishing the important tasks ahead and I have the expertise in the field of environmental resources to accomplish those tasks.
Priorities
Conservation of our water resources shall be a top priority if I am elected as a member of the board of directors. The Sharp Park Golf Course water-recycling project is a great start to utilizing the water produced at the Calera Creek Water Recycling Plant. The project will save thousands of gallons of water annually and helps our state move toward a goal of reducing overall water consumption. If we wish to stay at the forefront of water conservation, though, we should move to use recycled water at our baseball fields, beachfront irrigation at the Sharp Park promenade, highway median strips, new wetlands at the Linda Mar beach, and possible new development in the quarry. Much of the infrastructure is in place already and is waiting to be finished and utilized. I have had the opportunity to be involved and oversee much of the installation of recycled water pipe in my capacity as an employee of the City of Pacifica and consequently I have the needed experience and expertise to see these projects through to the end.
Water rates have risen sharply the last 3 years by 75% and I will try to work with the other directors to reign in spending and bring fiscal responsibility to the district. There are many important projects that must be performed but they must be done at a pace that does not overextend the ratepayer in Pacifica. Taxes and fee increases are occurring in local, state, and federal governments and I fear our local tax base is overburdened. With my experience I will attempt to move the important projects through to completion but accomplish them without a sharp rise in rates. I have unique experience from the ground up in the field of environmental science, having moved from a worker to a supervisor and accomplishing many projects with the City of Pacifica. You can count on my expertise bringing efficiency to the water district.
The Hetch Hetchy water transmission retrofit is a project that will be at the top of my agenda. The main transmission line that runs from Hetch Hetchy to the peninsula is in need of major work and unfortunately the PUC (Public Utilities Commission) is taking too long to begin major work. The main retrofit work is not set to begin until another 2 years have passed and completion might take 10 to 12 years. I do not know if we can wait that long to begin work. Emergencies can happen at any time and we do not want to see another emergency like we faced here in Pacifica last year when we were unable to use water for a day and had to boil our water to make it safe. A disaster to the main transmission line coming to the peninsula is something we cannot afford. In conjunction with other agencies we need to push the PUC into action. One of the reasons the Bay Area Water Supply and Conservation Agency (BAWSCA) was formed was for this reason. BAWSCA is an important step to spur the PUC into action.
The conversion of chlorine to chloramines as a disinfectant of our water supply has caused a controversy and the effect on district users must be recorded and tracked. Chloramines have been used safely for over 70 years by many water agencies but we must still be watchful for any developing problems. The district needs to record any complaints and follow up with all complainants.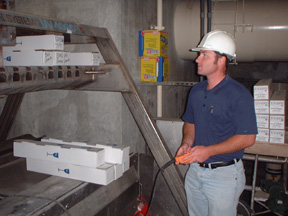 Joshua while working on UV lights used to disinfect recycled water.

For more info, questions or comments please email
info@votecosgrove.com